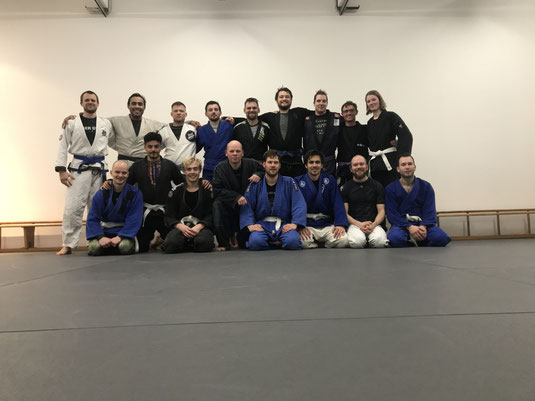 On Monday, March 25th 2019, we had another great workshop with

Augusto Ferrari
at our Dojo in Köln Ehrenfeld.
Augusto has supported our team from the very beginning, and we are always super happy to learn from him.
Workshops with Augusto bring a great quality of very practical Jiu Jitsu, proven successful over decades of teaching and competing.
Apart from this, Augusto is a great guy to learn from. Reminding us of the value of daily training and consistency, while keeping the practice light hearted and fun. Way to go, brother!
See everyone on the mat tonight, we will review what we learned yesterday!